Purpose of circuit breaker
Break the power flow
Contain the arcing within its chamber and extinguish it
Where you install the circuit breakers and the quantity depends on the bus configuration, as seen below.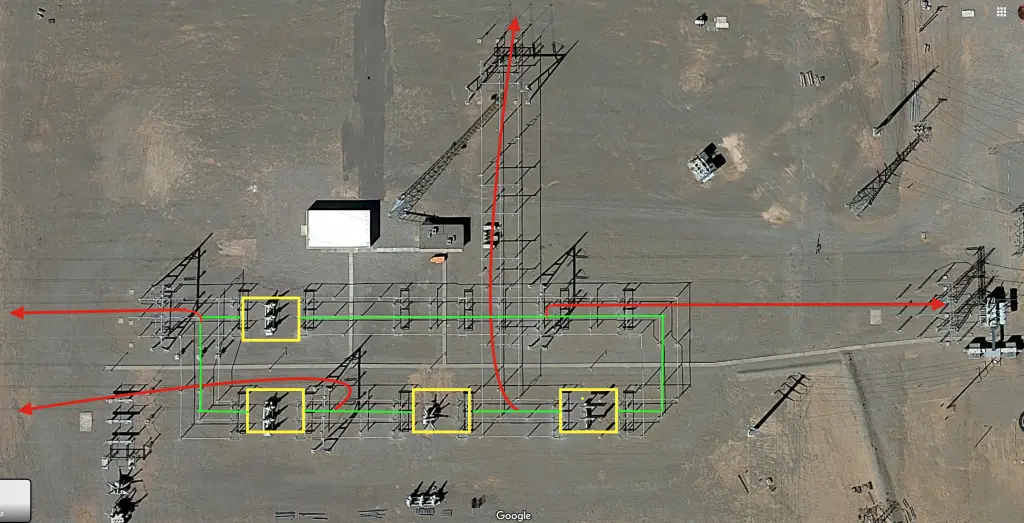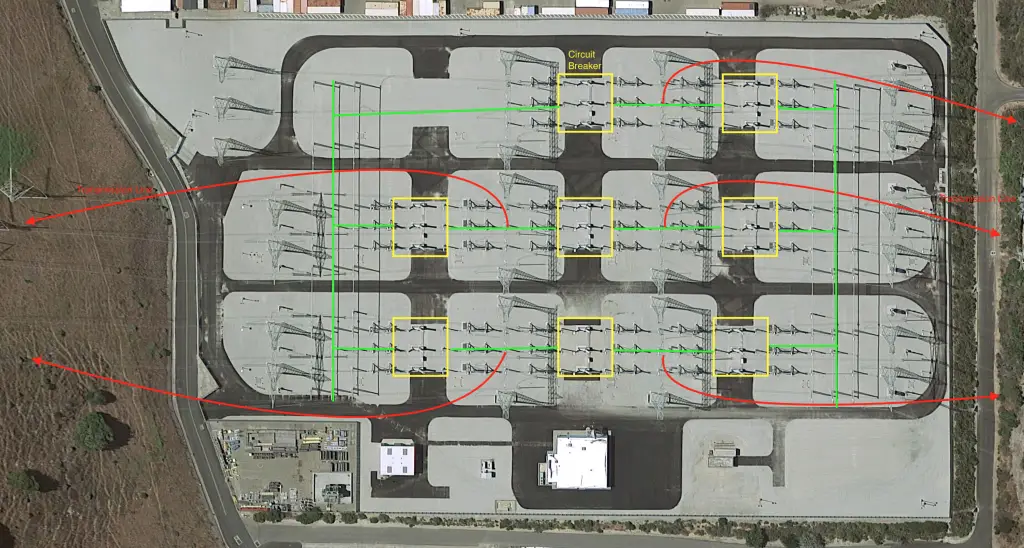 What happens when you break a high voltage circuit without special provisions? Take a look below. Uncontrolled arcing is destructive and unsafe.
Cost of circuit breaker
365kV dead tank gas breaker: ~$200,000
138kV dead tank gas breaker: ~$100,000
69kV vacuum breaker: ~$50,000
15kV vacuum breaker: ~$25,000
You may be interested in switching capacitive loads using Independent Pole Operating (a.k.a. zero crossing) circuit breaker. 365kV breakers are inherently IPO. The synchronous controller costs an additional ~$20,000. To make 138kV breakers IPO, it costs roughly double.
Lead time to procure circuit breaker
~6 months
Information on cost and lead-time are rough estimates – contact vendor with your equipment specifications for actual figures.
OR
Choose another major equipment
OR
Attempt the quiz